Random mau curcol haha so, for those who don't know, I got laid off in December 2017 and I was still looking for jobs until the end of February, but I couldn't find something suitable. At one point, I said "Fuck this shit, I'm done" to myself and decided to build my own empire since March.
I started opening discussions on Instagram Story and thanks to an overwhelming response from my lovely readers, I could actually make decent money out of it. I started accepting sponsorships and event collaboration requests. I get to meet a lot of new people, reconnect with old friends, which lead to more interesting collaboration opportunities.
This wouldn't have been possible if it's not for Instagram and gue barusan baca-baca artikel di web Avrist Solution, salah satunya tentang ide bisnis dan kerjaan yang bisa dijalankan di Instagram. Nggak cuma jadi blogger, influencer, atau buka online shop, tapi masih ada banyak lainnya.
Tapi, downside-nya kerja sendiri, even though awalnya it felt like enjoying a summer break after school, lama-lama kalau nggak pintar manage waktu, bisa cepat berasa exhausted, kayak gue.
Apalagi kalau semua opportunities dengan maruknya diambil, semua ajakan collab dihayukin. Ditambah poor financial planning, meskipun duit masuk terus, nantinya tetap nggak bisa nabung atau punya aset yang signifikan.
Now there's another article I just read tentang 7 Financial Decisions Every Entrepreneur Has to Make, apalagi tentang pentingnya pembukuan rapi, laporan pajak, delegasi, ekspansi, intinya supaya kita nggak mentok di situ-situ doang.
Nah, daripada julid dan misuh-misuh sendiri lihat feed orang lain, mending kontribusi positif ke followers, ya nggak?
Part 1
Part 2
 Part 3
That's a wrap for our discussion regarding making money on Instagram. Thank you for those who have shared your amazing Stories of hard work, patience, and persistence. Thank you for inspiring us all. Beberapa jadi semakin mensyukuri proses yang dijalani, beberapa termotivasi untuk jualan lagi, beberapa terkuatkan, bahkan ada yang langsung impulsif buka online shop untuk barang-barang preloved mereka.
Besides that, kalau memang masih ragu untuk buka bisnis sendiri, tapi tertarik belajar investasi, atau baru menikah dan lagi mulai mau merencanakan keuangan keluarga, dll, kalian bisa baca banyak artikel menarik tentang cara cerdas financial planning sejak dini.
Karena cinta boleh buta, tapi untuk finansial kita harus tetap melek, guys!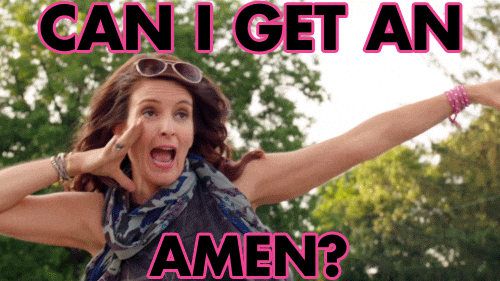 #LIFEGUIDE #AVGotYou
Please reload
Anyone can be "The One" until proven otherwise. In this seminar, you will learn everything you need to know before saying "I do."